Chicco Next to Me Cot, Medela Swing and 4Moms MamaRoo – My Best Baby Buys
When we decided to try for Junior hubby and I promised said we won't buy much baby items aside from basics like clothing and nappies since this was our second time around, that went out the window fast! Don't get me wrong, we definitely weren't going to buy a new travel system or a baby monitor again but let's just say some other things caught our eyes, so in no particular here are three of my favourite baby best buys…
Chicco Next to Me Cot
My goodness, where has this cot been all my life! I truly wish I had bought it the 1st time! All those times I kept waking up and walking to Aj's cot, grumbling and all would have been cut in half! The Chicco cot can be attached to the bed and includes a drop down side so it looks like it's an attachment of one's bed, co-sleeping without the hassle. So now when Jr wakes up for a feed in the night I just turn over, lift him into my arms and feed him, easy peasy!
It has been a great purchase since Jr was born and should see us through till about his fifth/sixth month when he should be moving in with his sister in her old cot. He is already filling it out so dont think it'll last another 3 months though!
Sadly, a similar cot (NCT Bednest) was in the news due to a baby that suffocated in it. Based on that we've decided to lift up the side for safety reasons. So if you do decide to use the Chicco cot, please use it correctly for peace of mind….
Cost – £149.99
More info on Amazon – Chicco Next to Me (Dove Grey)
Medela Swing Electric Breast Pump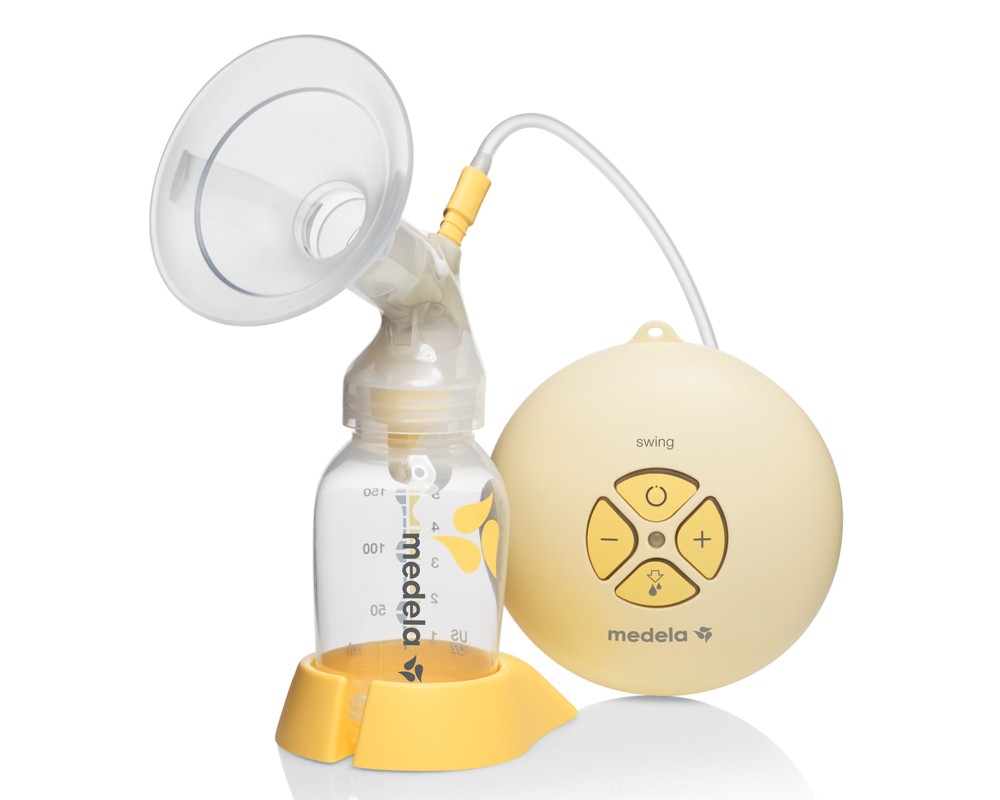 When I was pregnant with Aj I knew I wanted to breastfeed but I wasn't too sure about pumping, it sounded good in principle so I figured I might as well get a breast pump. So I got Tommy Tippee electric pump to give it a try. Big mistake! I barely got 2 oz out of the thing after pumping for 20 mins AND I got mastitis with the pump twice! So I thought pumping wasn't for me, until my sis told me about the Medela swing and swore by it. When I saw the price , I wasn't quite convinced as I did think it was a little bit pricey (I paid about £40 for my first breast pump) but I went ahead with it based on the recommendations – one of my best buys to date! I haven't had mastitis at all and I've been able to store up a decent stash of milk in my freezer thanks to this pump! That's money well spent…
Cost – £129.99
More info – Medela Swing Electric Breastpump with Calma
4Moms' MamaRoo
Now this was hubby's purchase and I'm so glad he bought it! Once again, we tried baby swings with Aj and they were a capital fail! She would sit in it for about 10-15mins before she started screaming, talk less of falling asleep in it! However, a friend of mine posted a video of his son on the MamaRoo even before we had Jr and it looked awesome and he swore by it. I thought it looked really cool and showed it to hubby and forgot about it.
After hubby went back to work and grandma left he figured I needed something to help with 'rocking' Jr to sleep and generally occupy him so he got this and we were blown away! Jr fell asleep in it like a charm and he loves it till date! The rocking has 5 different settings including 'Car ride' which is our current favourite. It also has white noise but I feel the sound isn't loud enough so I still use my phone to back it up. Jr can sleep in this for 2-3 hours at a stretch and I've never heard any mother complain about that! Its weight limit is 25 pounds so we'll probably be done with it around the 6-7 months mark when he starts sitting up unaided.
Cost – £259.99
More info – 4 moms Mamaroo Plush (Multi-Colour)
Although I cringed at the prices of some of these thing my consolation is that I will be making good use of Ebay and reselling after they've served their purpose! At least I'll make some of my money back, right..?
What were/are some of your best baby products which you would recommend?
Have a lovely and sunny day!
x